Alma Rosé Chamber Orchestra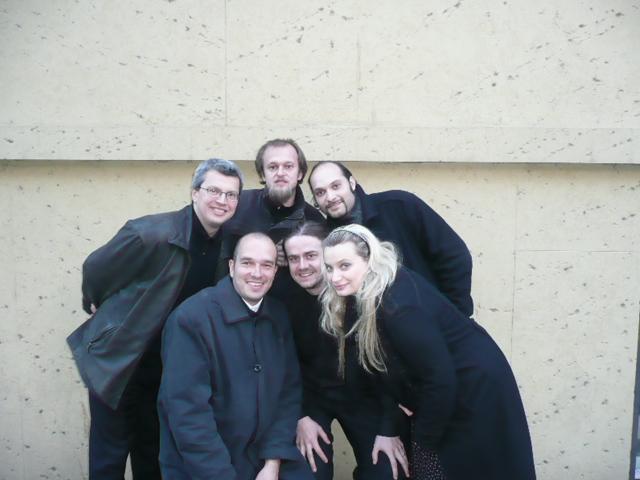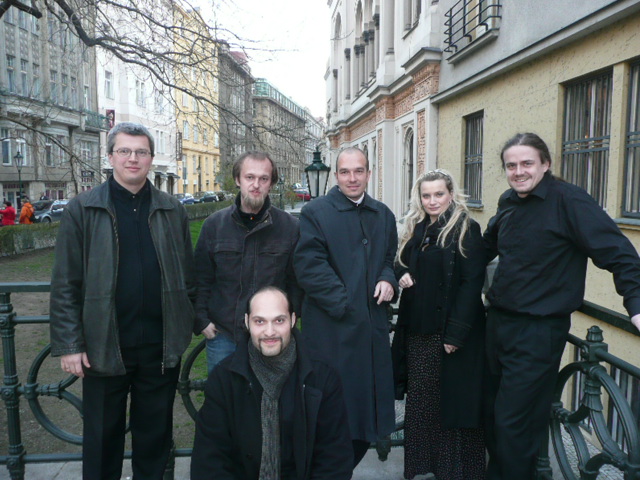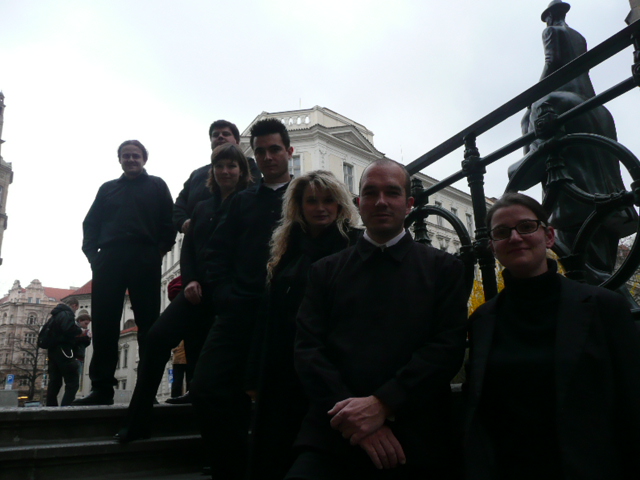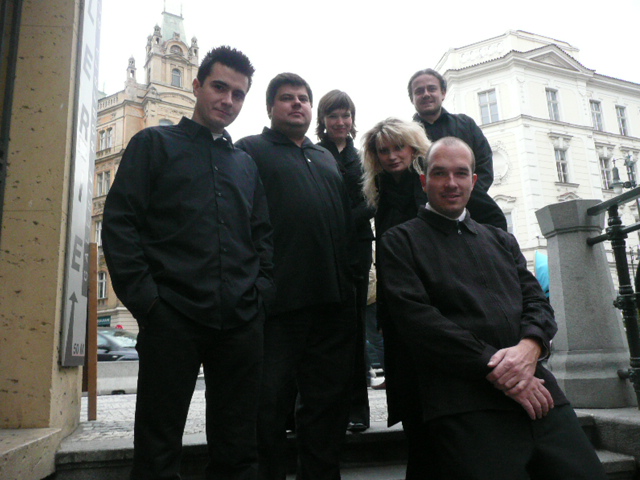 Pays homage to a women's band, which came into being in the Spring of 1943 in the Auschwitz-Birkenau concentration camp, and to its conductor Alma Rosé, who was Gustav Mahler´s niece. Apart from having to play by the camp's gate and perform for the SS-men in terrible conditions and regardless of weather, the orcherstra would sometimes perform also for the ill women in the camp. After the decease of Alma Rosé the orchestra was disbanded and most of its members were transported to the Bergen-Belsen concentration camp.

Alma Rosé orchestra is a group of artists, graduates of the Prague master school, who are not only members of prominent chamber ensembles, but are also outstanding soloists. They got together on the basis of their genuine interest in Jewish music.

T. ALBINONI
J. S. BACH
W. F. BACH
J. BENDA
S. BARBER
B. BARTOK
L. BOCCHERINI
B. BRITTEN
A. CORELLI
A. DVORÁK
E. ELGAR
E. GRIEG
GEMINIANI
CH. W. GLUCK
G. PH. HÄNDEL

G. HOLST
L. JANACEK
J. JOPLIN
G. KLEIN
H. KRASA
J. J. LULLY
B. MARTINU
W. A. MOZART


F. MENDELSSOHN-BARTHOLDY
J. MYSLIVECEK

C. NIELSEN
G. B. PERGOLESI
J. PACHELBEL
F. X. RICHTER
O. RESPIGHI
C. STAMITZ
J. STRAUSS
J. SUK
G. PH. TELEMANN
F. I. TUMA
J. K. VANHAL
A. VIVALDI

Sinfonia
3. Brandenburg concerto
Sinfonia
Sinfonias F major, B flat major
Adagio
Divertimento
Menuet celebre
Simple Symphony
Concerti grossi No. 3, 4, 8
Walzes A major, D major
Serenada
Suite in an antique style
Concerto grosso No. 3
Pizzicato
Concerti grossi No. 1, 6, 8
Suite in F major
St. Paulus Suite
Suite
Ragtimes
Partita
Ouverture, Suita
Suite I
Serenade II
Menuet, Eine Kliene Nachtsmusik,
Adagio a Fuga,
Divertimento D major, B major, F major
Sinfonia D major, h moll, Swiss

Divertimento F major, Sinfonia E flat major
Little Suite
Concertino 1 - 6
Canon a Gigue
Symfonia 1 - 4, Adagio and Fuga
Antique dances and arias
Orchestral Quartet
Pizzicato polka
Meditation
Ouverture, Suite
Partita D moll
Symfonie
Concerto grosso No. 2, Sinfonia G

J. S. BACH










J. CH. BACH
J. BENDA
B. BRITTEN
C. DEBUSSY
J. HAYDN


G. F. HÄNDEL
P. HINDEMITH
F. MENDELSSOHN-BARTHOLDY
A.VIVALDI






Concerto for violin and oboe D minor
Concerto for 3 violin D major
Concerto for cembalo A major, D minor, F minor
Concerto F major for oboe
Concerto for violin E major, A minor
Concerto for 2 violin D minor
Suita H minor for flute
V. Brandenburg concerto (violin, flute, harpsichord)
VI. Brandenburg concerto (2 violas)
Concerto for viola C major
Concerto for viola F major
Lachrymae
Dance for harp and stringed orchestra
Concerto for violin G major
Concerto for violoncello C major, D major
Concerto for viola H minor
Mourning Music (viola)
Concerto for violin d moll

Four seasons
Concerto for 2 violin a moll
Concerto for flute 1-6
Concerto for guitar D major
Concerto for oboe D major
Concerto for 4 violin H minor

J.S.Bach Koncert A Dur pro cembalo a orchestr

J.S.Bach Koncert A Dur pro cembalo a orchestr

J.S.Bach Koncert A Dur pro cembalo a orchestr